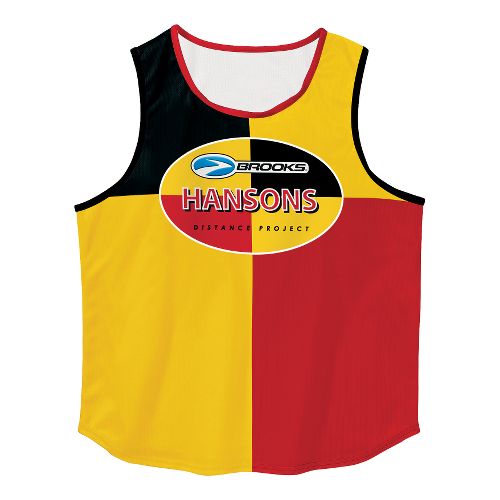 Great race despite the lousy video feed. Thanks again NBC for completely screwing up coverage of everything that is not gymnastics or figure skating.
Ryan Hall is the man, running a 2:09 and breaking away to finish solo. Dathan Ritzenhein hung tough for second at 2:11. The story of the day is Brian Sell, who embodies the ethic that hard work can buy you talent. Not slated as one of the top prodigies in US running, the guy puts in 160 miles a week, works part time, and sucks it up daily. Nice reward for Keith and Kevin Hanson and the
Hanson-Brooks Running Project
. I had the pleasure of running with Hansons when living in Metro Detroit, and they are great guys. Kevin is flying back to Detroit on a private jet that he hired to coach one of his female high school runners who made the state X-country finals. And then he is flying back to NYC for the celebration. Too cool.
Khalid Khannouchi hung in there for 4th place, and 1st alternate. I would love to see him toe the line for the US after disappointments over the past years with injuries.
NBC will have coverage at 2:00pm if you want to check it out. Great way to get psyched for Noho tomorrow.
Here is your Olympic Marathon Team:
1. Ryan Hall (Ascics) 2:09:02
2. Dathan Ritzenhein (Nike) 2:11:06
3. Brian Sell (Hansons-Brooks) 2:11:40
4. Khalid Khannouchi (New Balance) 2:12:33
5. Jason Lehmkuhle (Saucony) 2:12:54
UPDATE: RYAN SHAY DIES DURING THE TRIALS
Wow. This is just awful. I read on one of the blogs during the race that he was having CPR administered to him off the course. Too reminiscent of Pat Bell at Ashland. A superb athlete in top physical condition dies of a heart attack. Thoughts and prayers go out to his family and those who knew him.